A 4.2 magnitude earthquake, along with a strong aftershock, struck Southern California early Wednesday morning, causing many residents to wake up. Thankfully, there have been no reports of any damage or injuries.
The earthquake occurred at 2 a.m and was located offshore, 16 kilometers south of Malibu Beach and west of Los Angeles, with a depth of 14 kilometers, as reported by the U.S Geological Survey.
The initial earthquake was followed by a 3.5 magnitude aftershock at 2:03 a.m. and weaker aftershocks at 2:22 a.m and 2:38 a.m. The Los Angeles Fire Department went into earthquake mode, which involved a rapid infrastructure survey of all major areas of concern. After conducting a survey of the City of Los Angeles, it was announced that there were no reports of any damage or injuries and normal operational mode has resumed.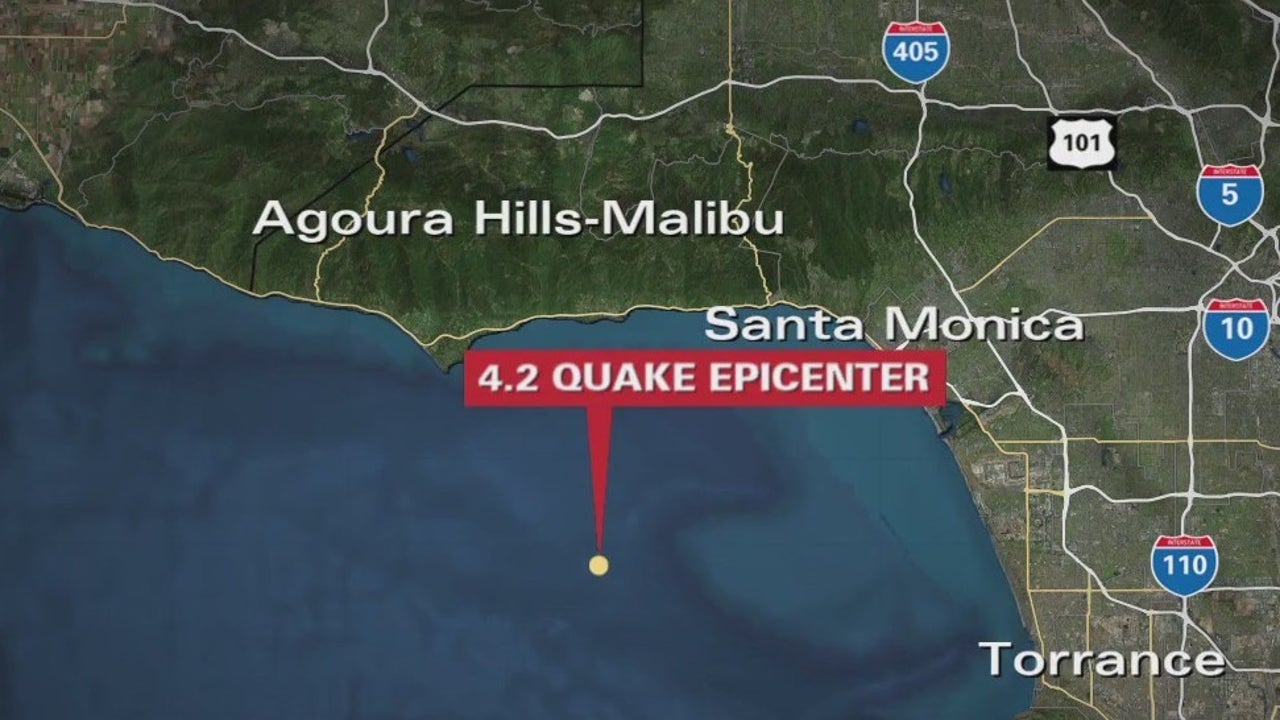 Wednesday's earthquake was centered approximately 17 miles southwest of the magnitude 6.7 Northridge Earthquake of 1994. The Northridge Earthquake killed 72 people and caused more than $20 billion in damage.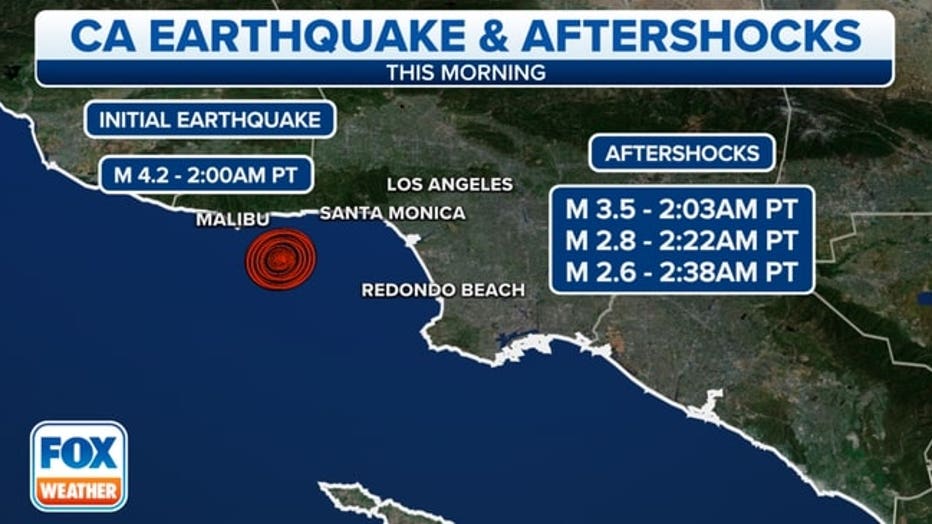 According to the California Department of Conservation, the strongest earthquake ever recorded in California measured magnitude 7.9 and struck Fort Tejon on January 9, 1857.