Hockey Hall of Famer Bobby Hull, died at 84. He was a 12-time All-Star and 2-time Hart Trophy winner. The Chicago Blackhawks offered condolences to the Hull family and requested privacy during this difficult time.
Bobby Hull, nicknamed "Golden Jet" for his blond hair and speed, was a fan favorite in Chicago for helping the Blackhawks win their first Stanley Cup in 23 years in 1961 alongside Stan Mikita.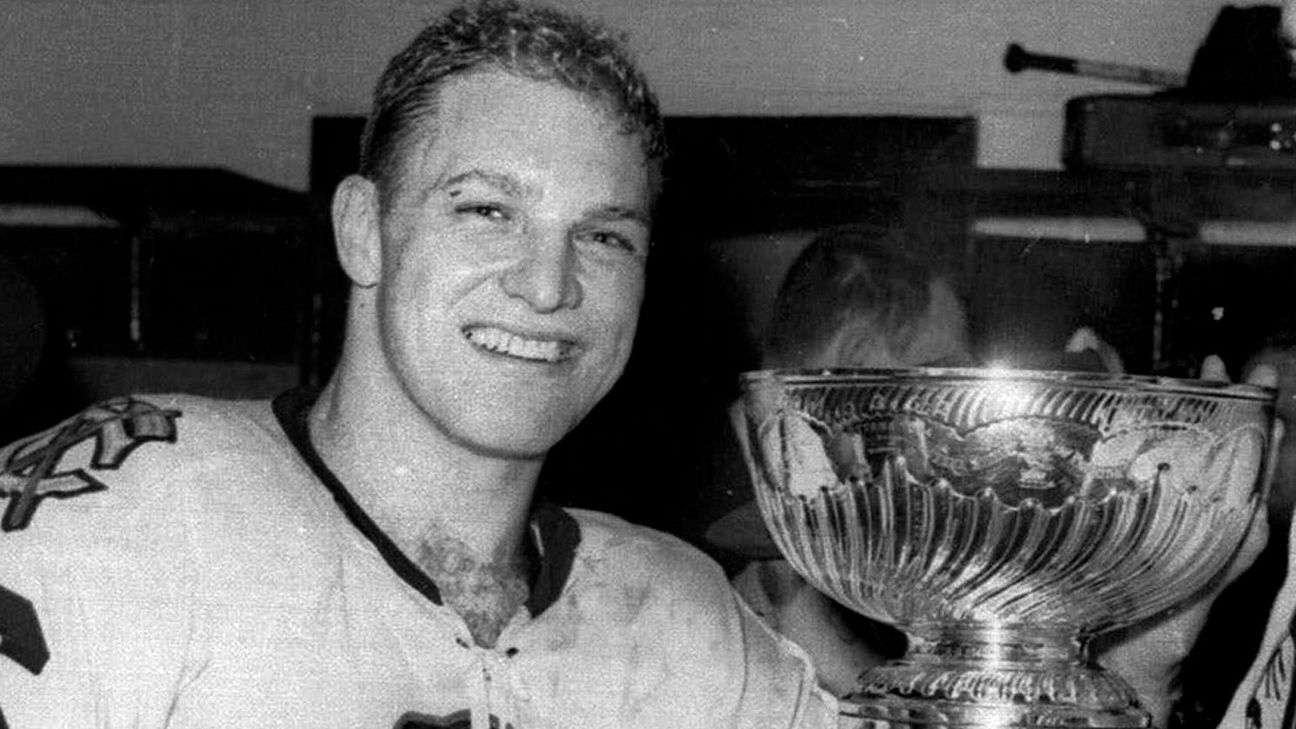 Hull followed Mikita's lead by curving the blade of his stick, resulting in a feared slap shot clocked at 118 mph.
Bobby Hull played 15 seasons for the Chicago Blackhawks, leading the franchise with 604 goals. He played 8 seasons with his brother Dennis, who scored 298 goals for the team. Hull won 2 consecutive Hart Trophies as the NHL MVP in 64-65 and 65-66, also taking the NHL scoring title for the 3rd time in his career.
NHL Commissioner Gary Bettman referred to Bobby Hull as a "true superstar" with a great personality. He said that when Hull took a shot, fans rose and goalies braced themselves, and he was the most prolific scorer in hockey during his prime. Bettman offered condolences to Hull's son and fellow Hall of Famer, Brett, the Hull family, and fans who saw or have admired his achievements.
In 1972, Bobby Hull signed a historic $1 million contract (10 years, $1.75 million) to leave the Blackhawks and the NHL to become a player/coach for the Winnipeg Jets of the WHA.
Bobby Hull played 7 seasons in the WHA and helped the Jets win 2 Avco Cups in 76 and 78. He took 2 Gordie Howe Trophies as the league's MVP in 72-73 and 74-75, scoring a career-high 77 goals in the latter.
Bobby Hull retired in 78-79 but returned after the WHA merged with the NHL, playing 18 games with the Jets and 9 with the Hartford Whalers before retiring again. He was inducted into the Hockey Hall of Fame in 1983, where his son Brett was inducted in 2009 after scoring 741 goals in 19 seasons. They are the only father-son duo to win the Hart Trophy and named among the 100 Greatest NHL Players. Brett Hull, who works as a St. Louis Blues ambassador, stated that his father gave his family and others many great memories.
"Those who spent time with him will cherish it forever," said Brett Hull. "He will be greatly missed." Bobby Hull finished in top 3 for goals scored in 10 NHL seasons, 2nd only to Gordie Howe (12) and Alex Ovechkin (11), according to ESPN Stats & Info research.
Hull's No. 9 is retired by the Blackhawks, Jets, and Coyotes. The Coyotes unretired the number to allow Brett Hull to honor his father by wearing it. Bobby Hull had 610 goals and 560 assists in 1,063 regular-season NHL games. He won two Hart Trophies, three Art Ross Trophies, and the 1965 Lady Byng Memorial Trophy. Despite his success on the ice, Hull faced legal and family issues in his personal life.
These incidents were met with controversy and criticism and may detract from Hull's legacy as a hockey great. It is important to acknowledge these aspects of his life and consider the impact they had on those close to him and society as a whole.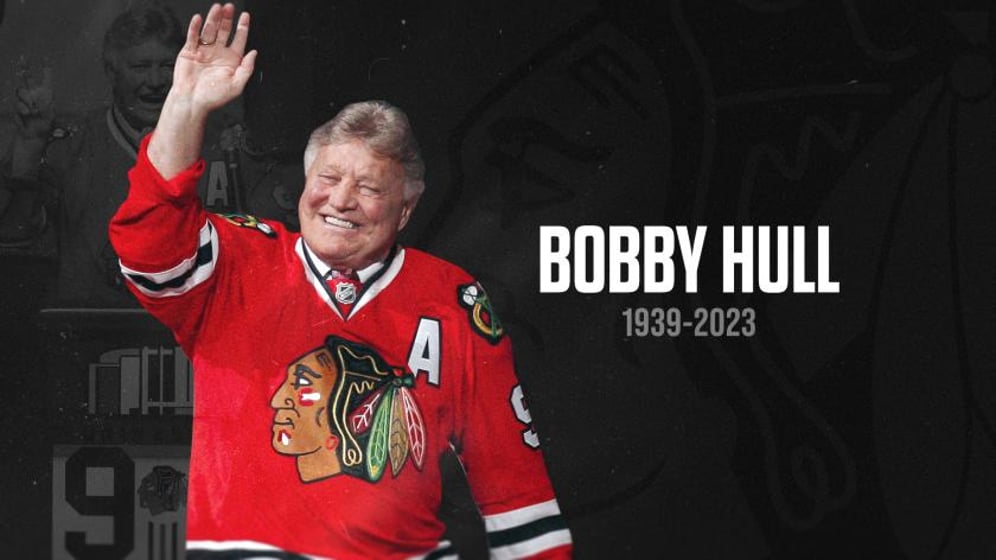 The team has not issued any additional statements regarding Hull's controversial comments.