The Cat Cafe Lviv, located in the city of Lviv in Ukraine, has been in operation for over six years and holds a special place in the hearts of everyone who is involved with it. Serhii Oliinyk, the cafe's owner, has built a close-knit team of individuals who have become close friends over the years and have helped to care for the 20 resident cats. These cats have come to love the attention they receive from visitors and are always eager to greet new guests.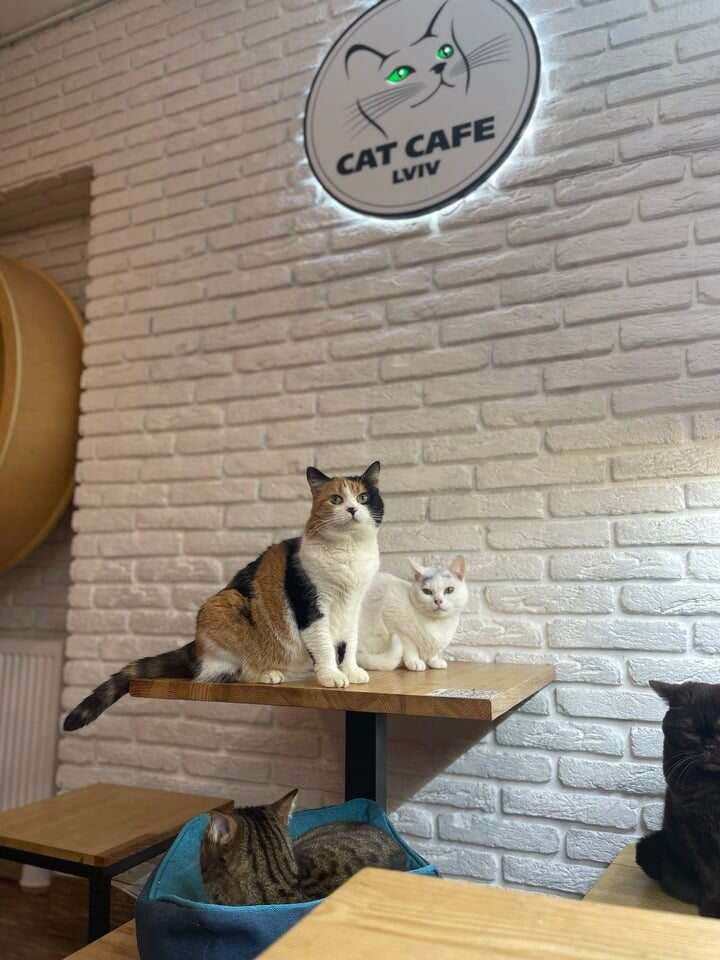 The Cat Cafe Lviv has become a sanctuary for people in Lviv, offering a place of peace and relaxation where they can forget their troubles and play with the cats. Despite the current chaos in Ukraine due to the Russian invasion, Oliinyk and his family have decided to stay at the cafe, refusing to leave their beloved cats behind.
The 20 cats who call the cafe their home have been living there since they were 4 months old and are considered a part of the family. Oliinyk and his family have realized that the Cat Cafe Lviv is their true home and the only place where they can see themselves living in the future.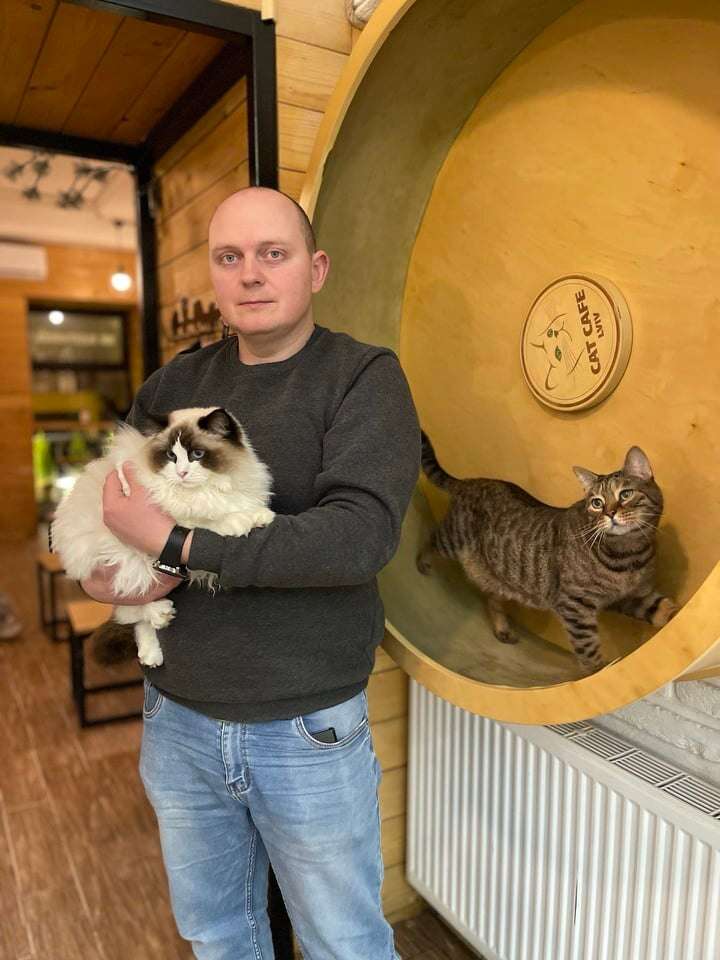 Despite the current tumultuous situation and the threat of invasion, the Cat Cafe Lviv remains steadfast in its commitment to provide a sanctuary for both the feline residents and their human visitors. In these uncertain times, the cafe serves as a source of comfort and positivity for those seeking refuge from the turmoil outside.
According to Oliinyk, the cafe's founder, the number of regular visitors has declined, but there are still many who come from other cities seeking comfort and a warm meal. The cafe has three spacious rooms, two of which are located in the basement to provide a safe shelter in case of an air raid warning. In this way, both the guests and cats are ensured protection during these challenging times.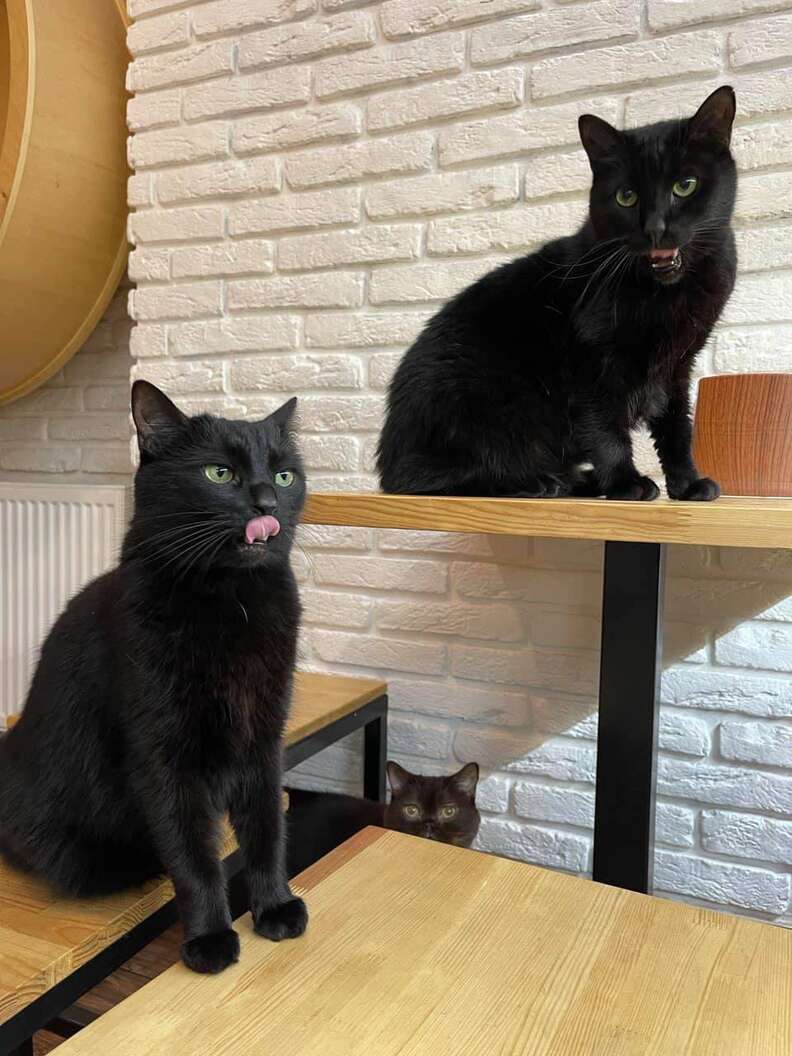 The cats at the Cat Cafe Lviv hold a special place in Oliinyk's heart as members of their family. Despite the dangers posed by the invasion, they are determined to keep the cafe open and keep the cats and their guests safe. Oliinyk is dedicated to providing a comforting and supportive environment for all who visit the cafe, and the feline residents play a crucial role in creating a warm and welcoming atmosphere.