"Cincinnati officials pledged to only buy electric vehicles for the city fleet if possible, but a year later, every purchase attempt has failed due to supply chain and workforce issues, resulting in backorders or cancellations."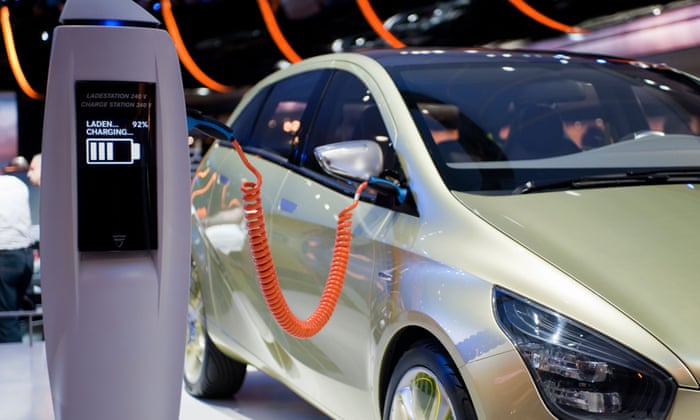 "City Manager Sheryl Long reports that Ford cancelled the city's order for two electric vehicles for the police department this month."
"According to Long, the city is keeping vehicles with 200,000 miles, aiming to replace them with EVs, but order cancellations force quick pivoting," she said.
"Long stated that they found another vendor for two conventional vehicles, but those are also difficult to obtain. The issue, according to her, is the city's low purchase numbers, so she's exploring cooperative partnerships as a solution."
"Long explains that a cooperative would join with other governments to increase purchasing power, but it takes the city out of the local economy, causing hesitancy," she says.
"Additionally, the city has less control over price negotiation and contract terms in a cooperative. Despite this, Long emphasizes the need for flexibility, mentioning that forming cooperatives is a common practice for other city needs, like ordering road salt through the Ohio Department of Transportation," she says.
"Ollie Kroner, the city's Director of Environment and Sustainability, says there's a contract they used before that over 100 cities have now bought from. This contract serves as a means to purchase vehicles," he said.
"City policy prioritizes purchasing EVs first, then hybrids and alternative fuels. The city fleet currently has 30 EVs, over 100 hybrids, and over 500 vehicles using alternative fuels like propane or high ethanol blend," according to the policy.
"Kroner mentions that the city is expanding electric vehicle charging infrastructure, with two active requests for proposals. One focuses on charging for the city fleet and the other for public charging infrastructure," he says.
"Despite the challenges with purchasing vehicles, Kroner says they're progressing with other strategic aspects. City officials are updating the Green Cincinnati Plan with a more ambitious goal of 100% carbon neutrality by 2050, compared to the 2018 version's goal of reducing 80% carbon emissions city-wide by 2050," he said.