One month after the devastating Camp Fire ignited in Northern California, Courtney Werblow and her family found a glimmer of hope amidst the tragedy. The fire had swept through Paradise, California, leaving destruction in its wake, including the destruction of Werblow's family home. The family had spent the past month searching for their missing cat, Timber, who had disappeared shortly before the flames forced them to evacuate.
On a Saturday, Werblow and her parents were escorted back to the location where their former home stood, to assess if anything could be salvaged from the ashes. To their surprise, they spotted a familiar figure in the distance, one that had miraculously survived the disaster.
It was Timber, their beloved cat.
At first, the cat appeared to be in disbelief at having finally been found, but then she came running towards her family. Werblow could not contain her joy and exclaimed, "You made it!" This reunion was a heartwarming moment in the midst of all the destruction and loss caused by the fire.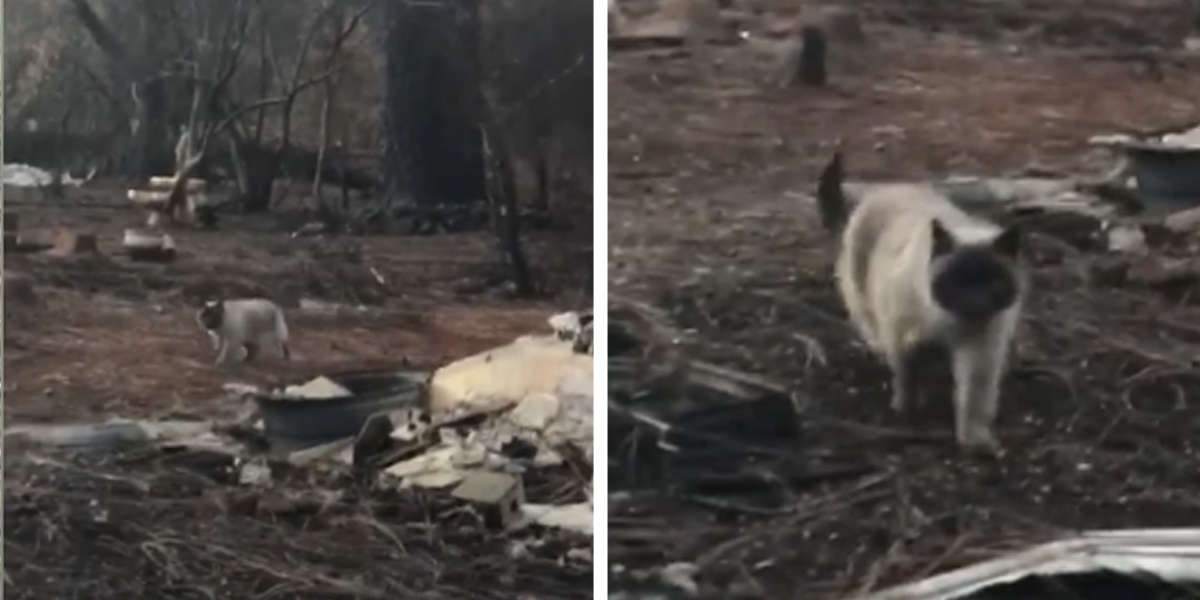 Despite the hardships that Timber had to endure, she was still in good physical condition. The Werblow family were overjoyed to have their beloved pet back in their arms once again after such a long and arduous journey.
In the midst of the widespread destruction caused by the Camp Fire, it was a shining beacon of hope to see Timber reunited with her family. Werblow took to the internet to share the good news, expressing how much they appreciated Timber's incredible strength, resilience, and unwavering love.
The Werblows were just one of the many families impacted by the disaster, and the road to recovery is long and uncertain. However, the reunion with Timber serves as a reminder that there is still hope to be found amidst the destruction.
Werblow expressed her gratitude and encouragement, stating, "Never lose hope!"