But we start with Sky High, the anger and frustration of travelers who are trying to fight anywhere Southwest Airlines canceled more than 2,600 flights yesterday, that's two-thirds of its scheduled routes compared to Delta United American and JetBlue had fewer With a combined 200 cancellations yesterday after frigid weather hit air travel hard over Christmas weekend, Southwest CEO says the airline is doing everything it can to get back on track, but more
cancellations are on the way , Transportation Secretary Pete butterjich tells CBS News that the government will hold the airline accountable Tanya Rivera is at LaGuardia airport in New York Tanya good morning good morning Nate Southwest has canceled more than 13,000 flights in the last week , including over 2500 today, all this on top of an already busy week of holiday travel that is leaving passengers struggling, it's been chaos everything is canceled and no we can't go through the southwest multiple cancellations you know one night at the airport one christmas eve night and a random hotel the winter storm caused thousands of cancellations on all airlines but the transportation secretary judge Pete Buda says the unique inability of the Southwest to recover goes beyond the ripple effects of the storm because what we're seeing right now from the system and the flights themselves to the inability to reach someone on a telephone line customer service completely unacceptable in first public comments since Meltdown Southwest CEO Bob Jordan apologized and blamed weather for disruptions we are the largest airline in 23 of the top 25 US city travel markets USA, where a large number of scheduled flights were frozen simultaneously as record bitter cold brought challenges for all airlines lines.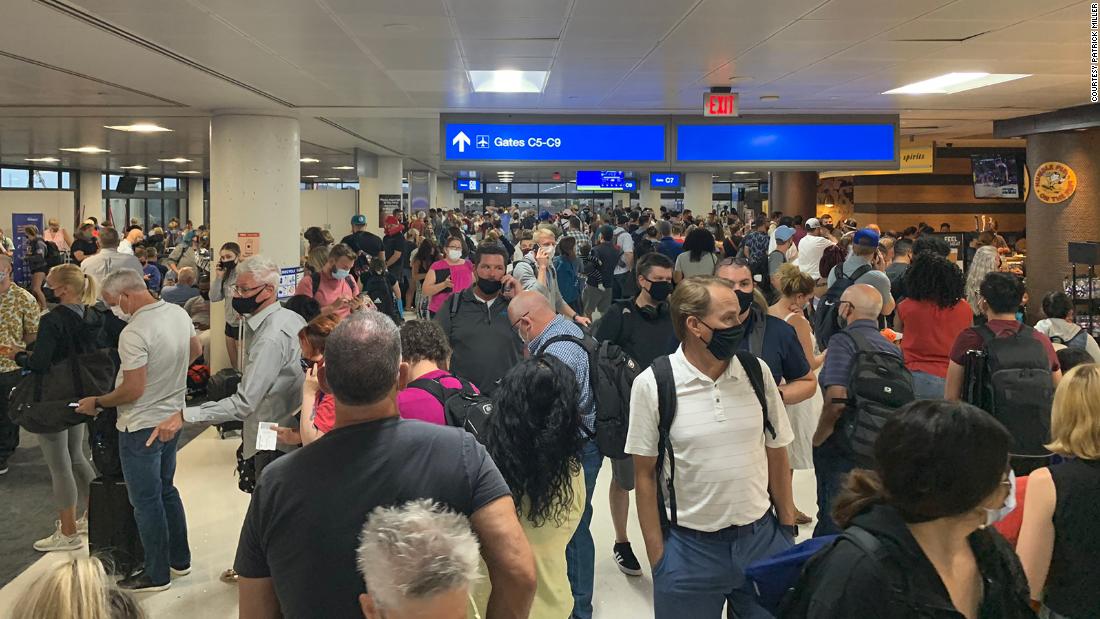 This storm was forecast for five days. Southwest was not Captain Casey Murray is the president of the Southwest Airlines Pilots Association scheduling software is a big part of the problem Southwest can't connect planes to crews in his statement Jordan acknowledged it was time to redouble plans to upgrade its systems for these kinds of circumstances Southwest shouldn't have been a bit more prepared for this and they weren't, but as the airline tries to restart now, thousands of passengers are still trying to figure out their way out of the travel mess. I was traveling to be with a sick family member.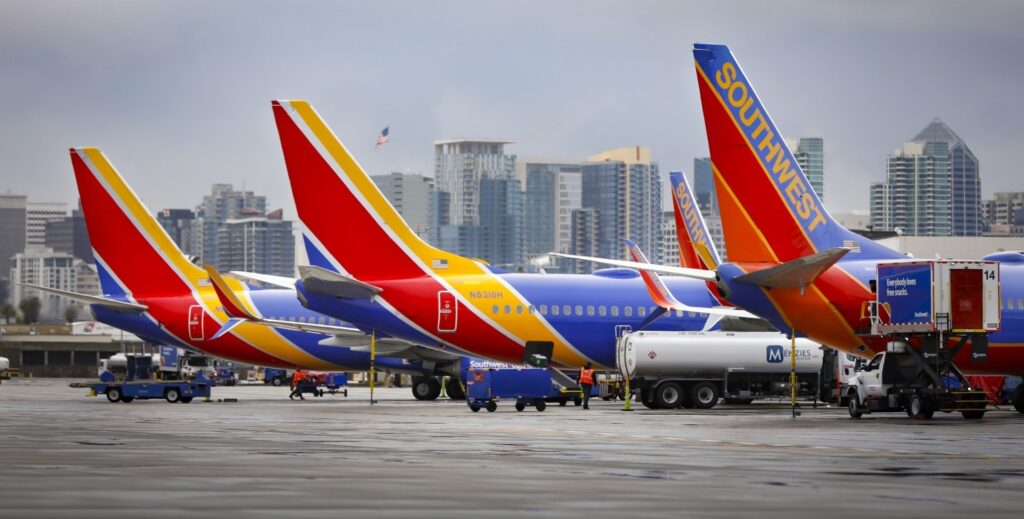 Kimberly Day is pregnant and traveling. with hers two of her children have been trying to get from Phoenix to New York to visit a sick relative on Tuesday Southwest told them they can't rebook their flight until Saturday. I am devastated on many different levels but we are trying to stay positive but it is hard for travelers stranded right now. Here are some tips to help. Most airlines will try to book you on the next available flight, but that doesn't mean they'll check other airlines you're eligible for. a full refund, including seat and baggage fees, even if you bought a non-refundable ticket and try to find flights that leave in the morning or in the evening, those tend to be the most reliable.

Adriana, that's really good to know, Tanya, thanks.