Many people throughout the country have been deeply affected by the recent release of footage showing the arrest of Tyre Nichols. This includes former police officers and criminal justice experts who have stated that the arrest did not follow protocol. "All of the actions taken during the arrest, from the initial interaction, were not in line with how we train officers to behave," said Ian Adams, a professor in the department of criminology and criminal justice at the University of South Carolina. "It's hard to find any justification for what appears to be extremely unreasonable," Adams told NPR. On January 7th, Nichols, a 29-year-old Black motorist, was pulled over on suspicion of reckless driving in Memphis, Tennessee and was brutally beaten by police. He died in the hospital three days later.
The videos released by the city of Memphis on Friday evening show officers using excessive force during a traffic stop with a man named Nichols. The officers can be seen dragging Nichols from his car, shouting profanities, and using physical force, including kicking, punching, and using a baton, on him as he lay on the ground. Nichols can be heard saying that he was just trying to go home. This behavior is not acceptable and is not in line with the proper use of force by police officers.
The five officers involved in the incident have been fired and arrested on charges of murder. Memphis Police Chief Cerelyn Davis stated that the officers violated multiple department policies, including excessive use of force, duty to intervene, and duty to render aid. This action is taken to hold the officers accountable for their actions and to ensure that justice is served.
The traffic stop in question was highly unusual, according to Philip Stinson, a criminal justice professor at Bowling Green State University in Ohio. He stated that the officers were not in marked vehicles, were not wearing normal police uniforms, and pulled Nichols out of the car and pepper-sprayed him. This is not a typical way that a traffic stop would be conducted and raises questions about the officers' actions and intentions during the incident.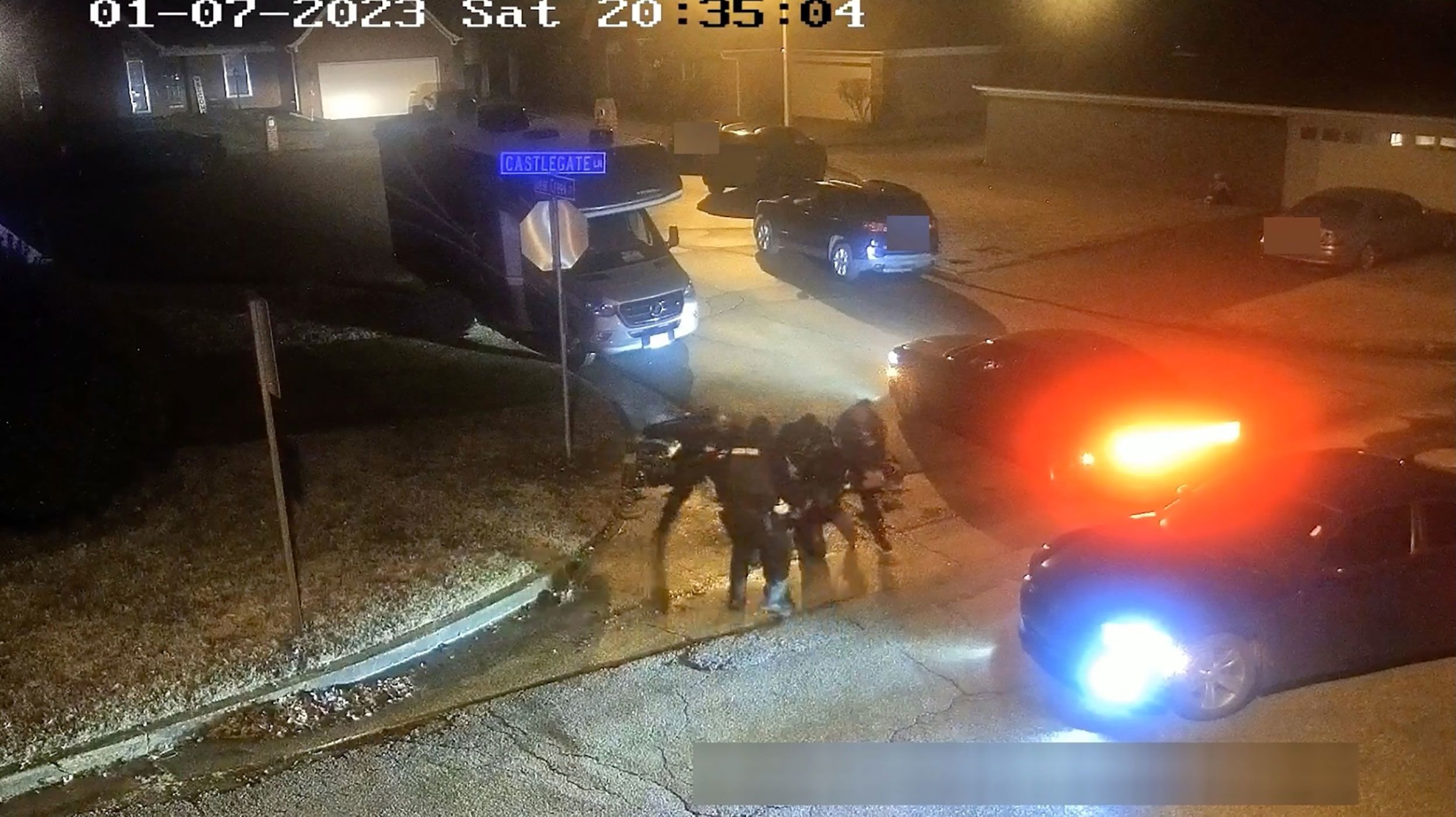 The officers involved in the incident were part of a specialized unit called Street Crimes Operations to Restore Peace in Our Neighborhoods, or SCORPION. This unit was created to reduce violent crime and address hot spots in the city. According to Sue Rahr, the former sheriff of King County, Wash. and a member of President Obama's Task Force on 21st Century Policing, specialized units like this can develop an aggressive culture where they see the work as a kind of war and view "everybody in the neighborhood" as the "enemy." This mindset can lead to excessive use of force and abuse of power, which is not acceptable and goes against the principles of policing.
According to Adams from the University of South Carolina, the officers involved in the incident were unusually young and inexperienced to be part of a specialized unit. This may have contributed to their excessive use of force in the situation. Police officers are trained to use a reasonably necessary amount of force to accomplish an arrest, but the officers in this case went "far beyond that," according to criminal justice professor Philip Stinson. He stated that the officers did not seem interested in getting Nichols handcuffed, but rather in giving him a beating. This is not acceptable and is not in line with the proper use of force by police officers. Additionally, officers are supposed to use the least amount of force necessary to bring someone into custody but in this case the use of force quickly escalated into deadly territory.
According to Philip Stinson, the criminal justice professor, all the blows to the head inflicted on Nichols were the application of deadly force. He said that such extreme measures are only supposed to be used when there is a reasonable belief that it is immediately necessary in order to protect an officer or another person from a threat of death or serious bodily injury. However, he noted that this was not the case in this situation and that Nichols could have been taken into custody and handcuffed quickly if the officers had chosen to do so. This indicates that the officers' actions were not justifiable and not in line with the use of force policies.
According to Philip Stinson, police officers have a legal and moral obligation to intervene if another officer is using excessive force. However, in the videos released of the incident, it appears that there was very little intervention from surrounding law enforcement. This is a serious issue, as it indicates that the officers present did not fulfill their duty to intervene and stop the excessive use of force. As a result of the incident, other officials have been relieved of their duties, including two Shelby County Sheriff's deputies who arrived at the scene, and two Memphis Fire Department employees who were involved in the initial patient care of Nichols. These individuals are under internal investigation.
medical aid, but the footage of the incident showed very little medical support from medical personnel or officers. This is a concerning point, as in situations where an individual has been injured, it is crucial for medical aid to be provided as soon as possible. In this case, it took more than 20 minutes for an ambulance to arrive at the scene. This lack of prompt medical attention could have had a significant impact on the individual's health and recovery. It is a violation of the duty to render aid, which is a fundamental principle in the police force.
Philip Stinson, the criminal justice professor, pointed out that there were many basic things that could have been done to provide aid to the individual without the need for sophisticated equipment. However, from the footage, it appears that no one attempted to render aid or provide comfort to the individual. Instead, the officers were seen propping him up every now and then, but not providing any medical care. Stinson describes this lack of care as a "complete callous disregard and indifference to the value of human life," which is a very serious violation of the duty to render aid and a basic principle of the police force.