When the future "human mother" first approached tiny Rey, the kitten emitted a squeak. It was in that moment that her future owner felt that the kitten was meant to be part of her family. From the start, Rey had a smile on her face that has not left since she arrived at her new home.
The current "human mother" of Rey recounts:
"I wasn't actively searching for another kitten, as I already had two, but for some reason, I felt compelled to stop by the shelter on my way home from work. That was where I met this little lady, who immediately caught my attention."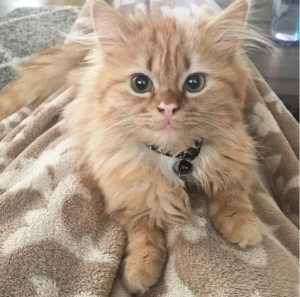 Upon bringing Rey home, everything has been going smoothly thus far.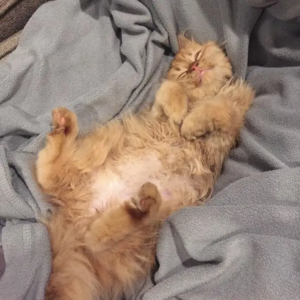 "Rey is so affectionate and playful that her older siblings can't take their eyes off of her. They keep a watchful eye on her and play together constantly."
The kitten was named Rey in honor of the Star Wars character, as she brings light and sunshine to her new family.